We are a national PAT Testing company near you, wherever you are in the country. We aim to deliver an outstanding service to all our staff and all our customers. We do this by showing respect, kindness and empathy to each other at all times while also promoting excellent health and safety practices and well-being through the delivery of our services. 
PAT is Portable appliance testing and involves the testing and inspecting portable electrical appliances to establish their safety. Portable appliances can be anything from microwaves, toasters, fridges, heaters, extension leads, fans, and power tools to less portable items such as computers and monitors.
Portable Appliance Testing
Although this is NOT a legal requirement, insurance companies and health & safety representatives will practically always insist that this be carried out. Furthermore, it is YOUR responsibility to ensure that the electrical appliances in your environment are safe to use because you, your staff, colleagues, customers and visitors are all at risk if an appliance is not tested and is faulty.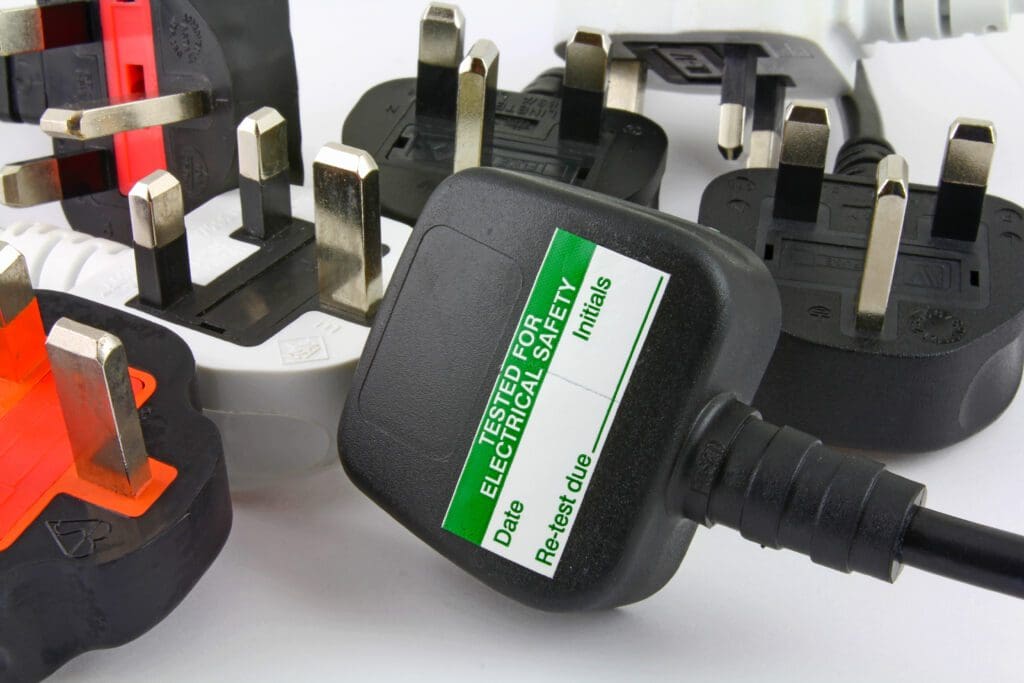 Staying Safe While Working
While working from home offers many benefits including more flexibility and less time spent commuting, it can also present some unique safety challenges. 
It is important to stay safe while working from home to prevent accidents and injuries. Electrical safety is a top concern for those working from home.
It is recommended that you have your home office equipment PAT tested to ensure that they are safe to use. JR PAT Testing provides comprehensive PAT testing services for all types of equipment used in homes and offices. By using JR PAT Testing services, you are ensuring that your equipment is safe and compliant with all the relevant regulations. This can give you peace of mind and prevent accidents or injuries caused by faulty or unsafe equipment.
When you want to have a PAT done, we will provide this bespoke and ask you for specific information. In addition to the obvious company and contact details, we will ask you if you have an estimate of how many appliances there are to test. If you are not sure, the number of staff on-site will give us an indicator as we use multiples of between 6 and 10 appliances per staff member to estimate this way. You are our customer, and when we state 'bespoke', each client is unique to themselves, so your specific requirements vary from others. For example, you might want certain areas tested between particular times, staff drop-ins with equipment needing testing or attendance out of hours. Whatever you want, we will do everything to oblige.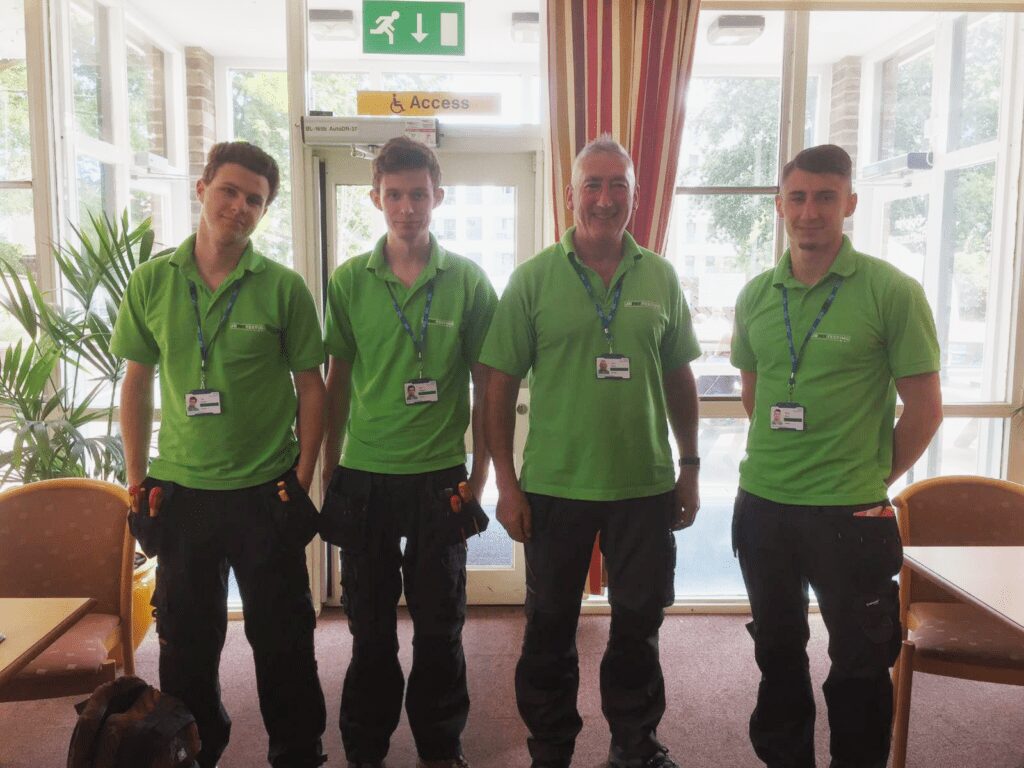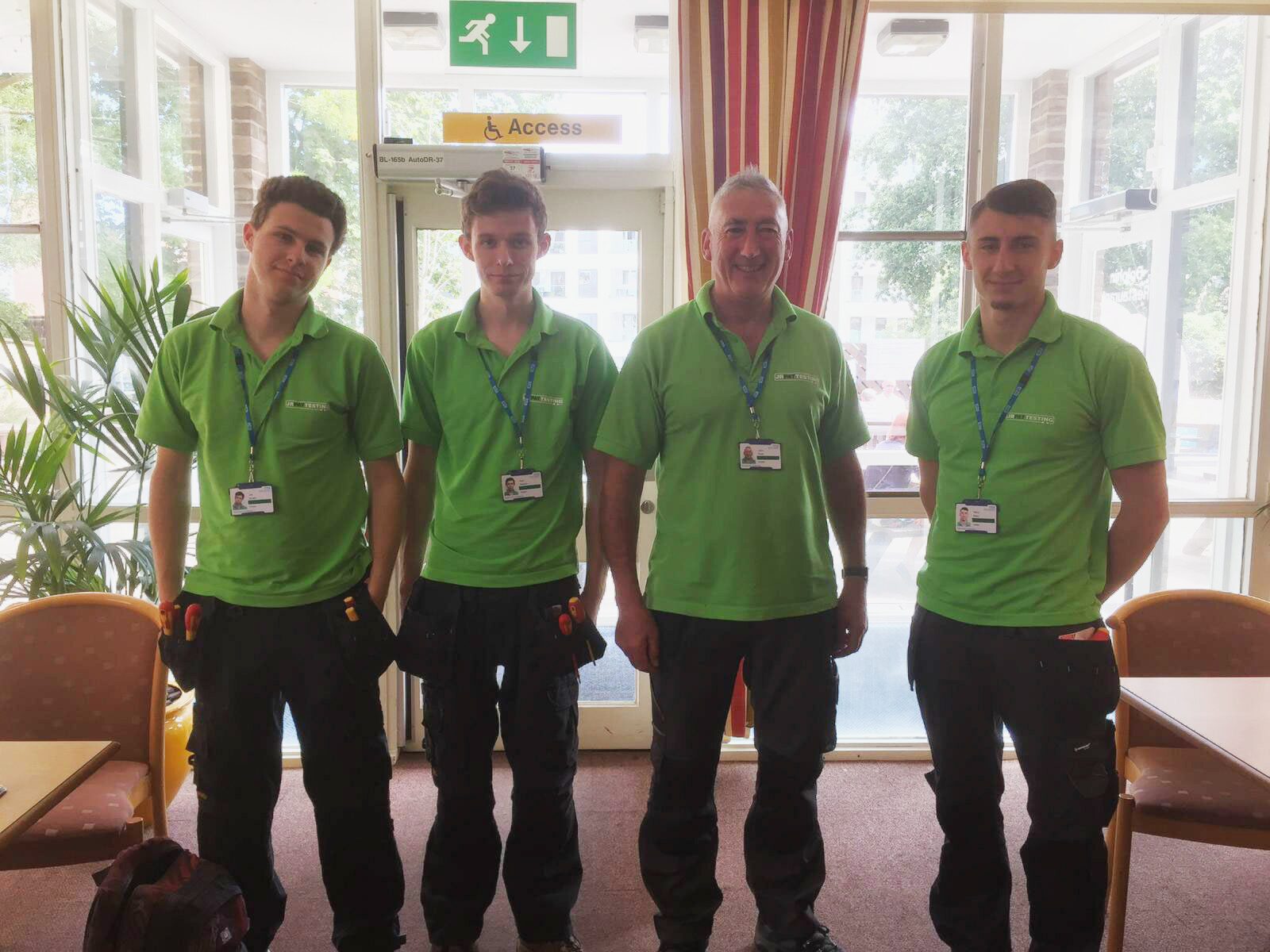 Our engineers are fully qualified and trained in inspecting and testing electrical appliances. We use battery-operated handheld machines and plug IEC leads straight into them to test for earth, insulation and polarity. Other appliances are tested by plugging into the machine and applying a probe lead to contact an earth point on the appliance. Our engineer carries out a Class 2 insulation test if the appliance is not earthed. All screwed plug tops are undone, and wires, fuses and terminals are checked to ensure that everything fits correctly. All leads are inspected to check for any cuts etc.
5th Edition IET code of practise
This is our bible and provides detailed guidelines in legislation and technical information relating to electrical testing. The most significant development with the latest publication is that any competent engineer can now test fixed appliances as well as portable appliances. So essentially, our engineers inspect and test both types. Fixed appliances can be tested by isolating the local circuit and making it safe before conducting an earth test. If the appliance cannot be isolated at the circuit, a live earth bond test is carried out to measure its earth continuity.
When an electrical appliance goes wrong, it can result in serious harm or damage being inflicted, so what we do is ultimately critical in ensuring that all appliances are electrically safe and that we do not miss any failures.
The price we quote to our client is always bespoke because this depends on the number of appliances to be tested, the types, and any other specifications to be taken into consideration. Sometimes a job will warrant charging a flat site fee or daily rate, depending on the particular dynamics of that job. However, we will always give you value for money through a competitive quote and commitment to delivering the highest quality and personal service.
As a rule, PAT is done annually. However, there is no law stating this. It is always down to your individual RAMS – Risk Assessment Management System and each site's RAMS will vary. We recommend that higher risk appliances are tested each year and examples of these are white goods such as kettles, toasters, microwaves, heaters and extension leads. Power tools are now tested every three months due to their high frequency of usage and higher voltages. IT equipment is generally tested every 3-4 years, although the leads should still be tested more frequently.